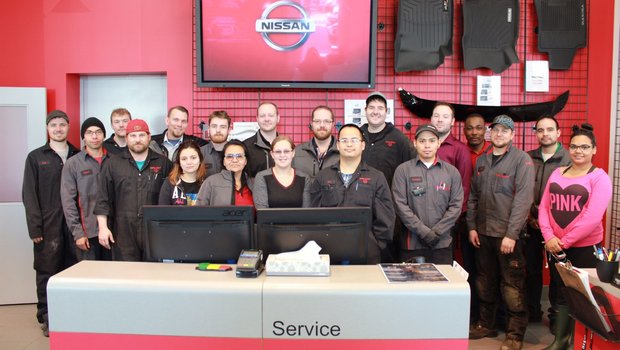 Glenn Paquette
With spring upon us, and summer just around the corner, it's time to get your vehicle in for its regularly scheduled checkup. Not only do you need to get your winter tires swapped over to your all-season tires, but you'll want to make sure that the rest of the vehicle is functioning as it should be. With the end of the harsh winter weather, you'll want to know that your vehicle is ready to handle the coming warmer temperatures.
This involves not only your winter tire swap over, but also an oil change, a cooling system check, a starting and charging system inspection, and a replacement cabin air filter. When looking over your vehicle for the upcoming season, we will inspect components to determine what needs attention now and what may require attention in the future. The overall health of your vehicle depends on inspections and routine maintenance, and as vehicles have evolved over the years, so have the services and maintenance required. The vehicles we drive today are much better than they were 15 years ago, and the maintenance for them has evolved to match today's higher vehicle quality. Some things never change, though, and some of the most important parts of the vehicle for everyone's safety are, and always will be, brakes and tires. The rest are the comforts that we've come to expect with our new vehicles, and have become accustomed to and appreciate for what they provide us.
We at Red Deer Nissan are happy to serve you and your vehicle for all of its service requirements. We will look after it, and all of its needs, so that you can trust and have faith in your vehicle. When you come in and see us at our parts and service department, know that I am from Red Deer, and have been with the company for over 20 years! As a member of the Scottsville Automotive Group, I bring the same philosophy to servicing your vehicle that the company has brought to Central Alberta for almost 50 years. Integrity, Honesty, and having the best interests at heart for you and your vehicle. Our Parts Manager has over 10 years' experience with the Nissan product, all here at Red Deer Nissan, and believes in maintaining the same levels of integrity and quality that I do. I feel privileged to work for a Red Deer company in its 3rd generation that has always been a strong supporter of the community that we live in.
We love coming to work at Red Deer Nissan every day to serve you and our community, and to make your vehicle more fit and safe for the roads that we all share. We look forward to seeing you in the store to serve you and your vehicle's needs.